Where to Buy Investment Property in Lethbridge – Property Management Tips

This area has a lot of investment opportunities, and if you're wondering where to buy rental property in Lethbridge, we have some ideas for you.
Rental Properties in Lethbridge: Location
First, you need to understand the strengths and the unique nature of our location. Lethbridge is located in Alberta, but we're not tied specifically to the oil and gas industries, as some of the other markets are. Lethbridge is an agricultural community, and we have a strong and diverse economy. This helps investors when it comes to finding affordable and profitable properties, and it also increases the strength and quality of your tenant pool.
Where to Buy Investment Property: Lethbridge Geography
There are three main areas of Lethbridge; the north side, the south side, and the west side. In the north end of the city, you can find many existing rental homes. It's where the industrial park is located. The downtown businesses are located in the south side. That's where you'll find your shopping malls and restaurants, and there are also a number of multi-family rental homes available. The area that we really want to focus on when it comes to investing, however, is the west side of Lethbridge.
Property Management Lethbridge: West Side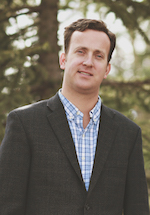 This part of Lethbridge has the university as well as a new leisure center. It will be strong area in which to invest. Over 10,000 students are currently enrolled at the university, and many of them need housing. There's also a $180 million extension planned for the university. So, we can expect more growth and more students in school. Another great investment is the $110 million leisure center that will include water slides, a wave pool, a track, and a large commercial area. Homes are now being built in the area. Lots of new multi-family units are going up so people can be close to these desirable activities.
If you have any questions about where to invest in Lethbridge, Alberta, please contact us at Clear View Property Management. We would be more than happy to answer any Lethbridge property management questions that you may have.